The Mercedes-Benz EQS SUV is the latest addition to the luxury car manufacturer's electric vehicle lineup. This highly anticipated SUV is set to revolutionize the electric vehicle market with its cutting-edge design, advanced technology, and impressive performance. In this article, we will delve into the various aspects of the Mercedes-Benz EQS SUV, from its design and features to its powertrain and performance. We will also explore the technology and infotainment systems that make this SUV stand out from the competition, as well as its safety features and driving experience. Furthermore, we will compare the Mercedes-Benz EQS SUV with other luxury SUVs in the market to see how it stacks up. Finally, we will discuss the price and availability of this exciting new electric SUV. So, buckle up and get ready to explore the world of the Mercedes-Benz EQS SUV.
The Mercedes-Benz EQS SUV is an exciting addition to the luxury carmaker's all-electric lineup. It shares a platform with the EQS luxury sedan, combining performance and capability in a sleek and futuristic package.
At its heart is a powerful rear 265kW electric motor that provides smooth acceleration on demand. With its large 108.4 kWh battery capacity, the EQS SUV can travel up to an impressive 305 miles on a single charge. Charging is easy as well, with options for both fast charging and home charging available.
Inside, the EQS SUV boasts a spacious and modern interior that is sure to impress even the most discerning drivers. There's even an option for a third row of seats, making it perfect for families or those who want plenty of room for their passengers or cargo.
Production of the Mercedes-Benz EQS SUV is done in a CO2-neutral way, making it as eco-friendly as it is luxurious. The base model starts at $104,400 with higher trims ranging into tens of thousands more depending on your specifications. The EQS 580 4Matic SUV Pinnacle trim sits at $131,740 offering top tier features such as executive class rear seating among others.
Overall, if you're looking for an all-electric luxury SUV that combines performance, sustainability and style then look no further than the Mercedes-Benz EQS SUV arriving in dealerships late this year - set yourself up with one today!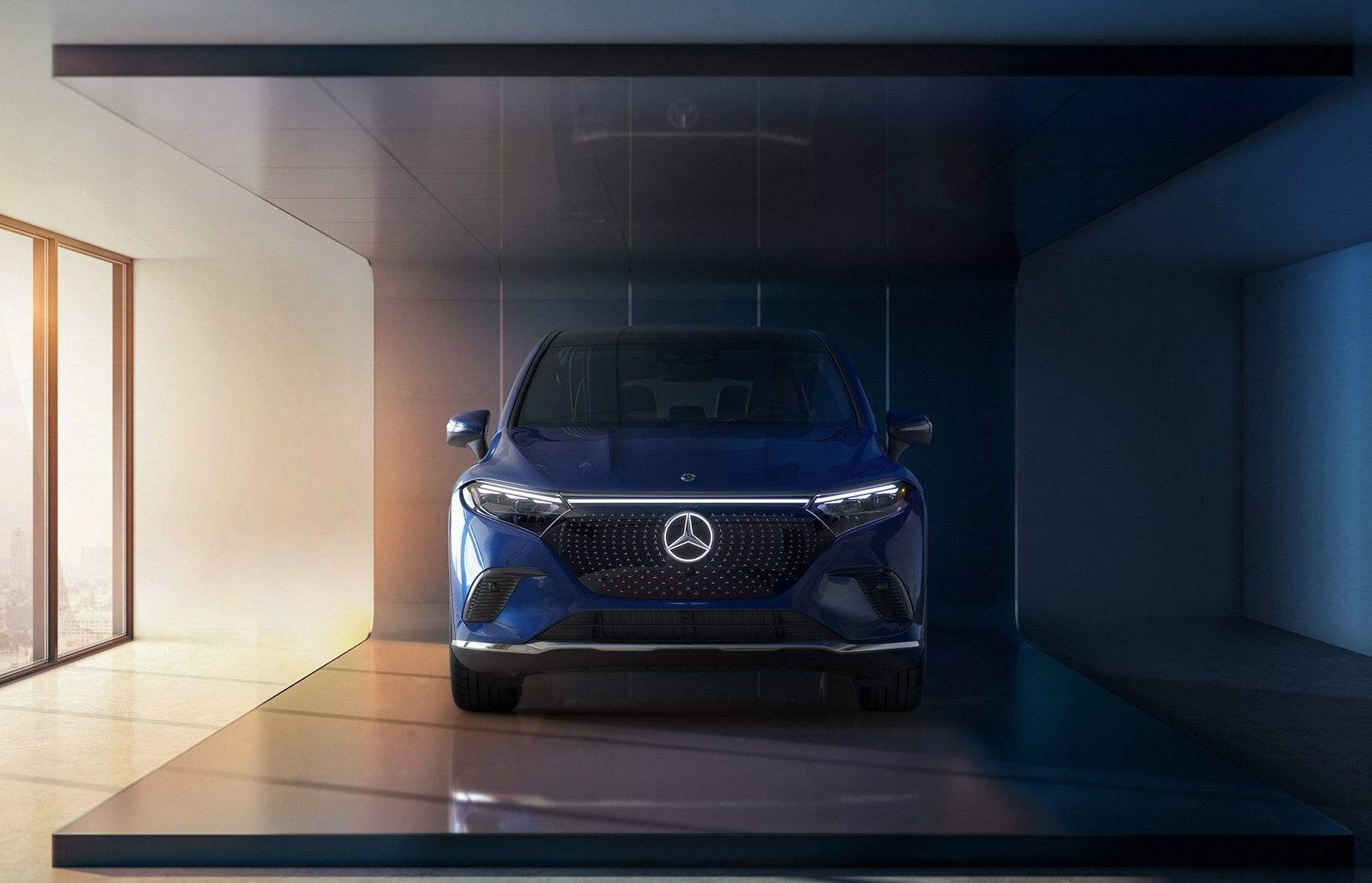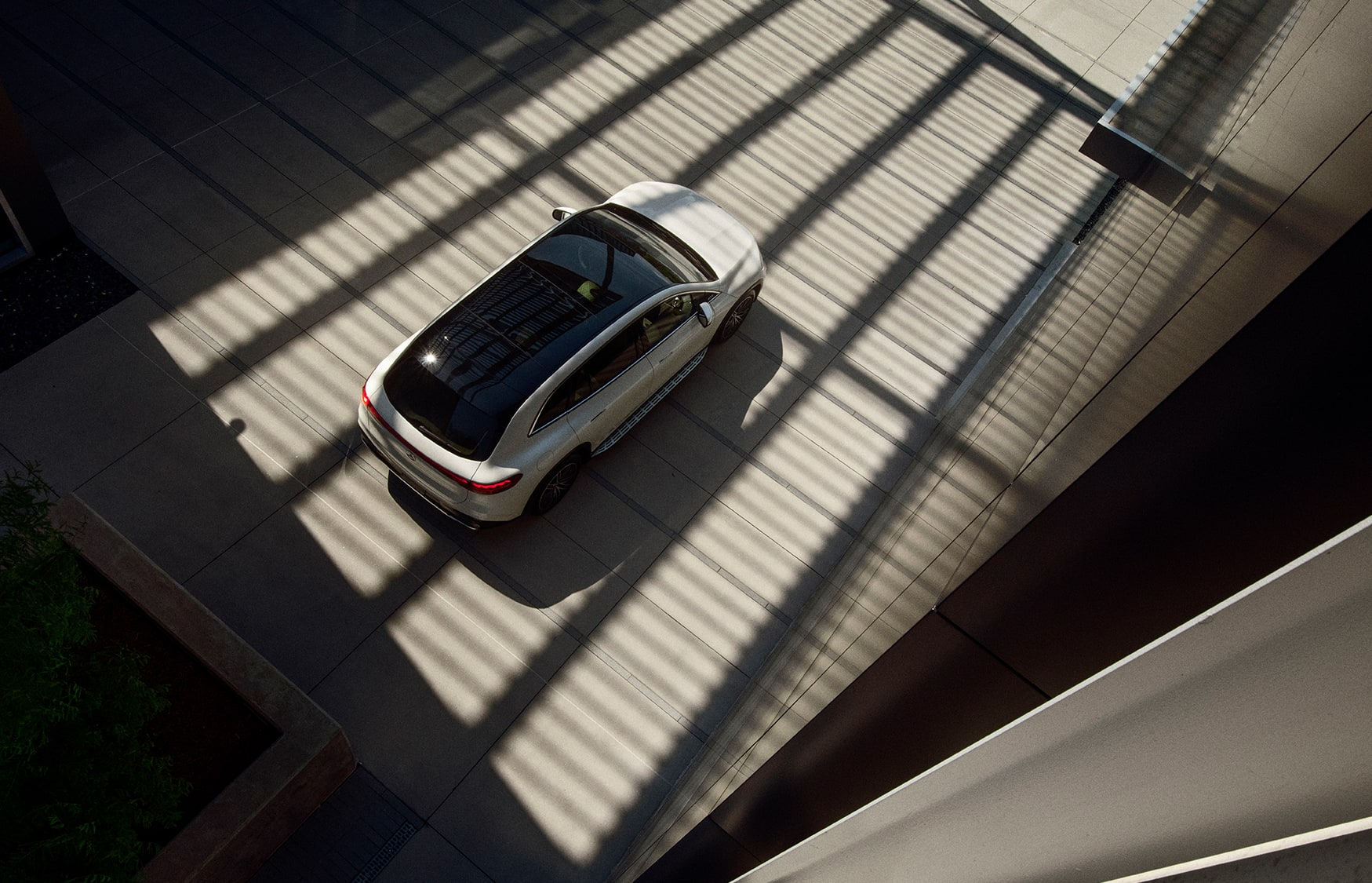 Design And Features Of The Mercedes-Benz EQS SUV
The Mercedes-Benz EQS SUV is a luxury all-electric vehicle that offers impressive performance and cutting-edge technology. Its striking design features a streamlined shape with a sloping roofline and tapered greenhouse, creating a futuristic elegance both inside and out. The interior boasts an extravagant attention to detail, with five available climate zones, seat comfort options, ambient lighting, sound system setup and HEPA filtration for the ultimate luxurious experience.
The EQS SUV takes advantage of advanced driving tech like an adjustable air suspension system and rear-axle steering for surprising agility on the road. Inside the vehicle, users have access to the Hyperscreen infotainment setup complete with a 12.3-inch passenger-side display. The infotainment setup allows passengers to control various aspects of the vehicle's operation through an intuitive touch screen interface.
For drivers who need speed at their fingertips, this bold SUV can hit 0-60 in as little as 4.5 seconds! With two electric motors offering unparalleled power when compared to other luxury hybrids or ICE-powered vehicles; seating up to seven passengers comfortably while being eco-friendly thanks to zero carbon emissions make this SUV perfect for families on-the-go or professionals that want high-end style and performance without sacrificing sustainability.
The EQS450+ rear-wheel-drive model produces 355 hp while providing up to 419 lb-ft of torque paired with single motor capability; distinguishing the top-spec EQS580 Dual-Motor All-Wheel Drive which gives you up to 516 horsepower reaching sixty mph in just 4 seconds flat! To sum it up, whether you are looking for reduced dependence on fossil fuels or simply appreciate advanced automotive features that set new standards in customization capabilities - look no further than this State-of-the-art Mercedes-Benz EQS electric SUV line-up!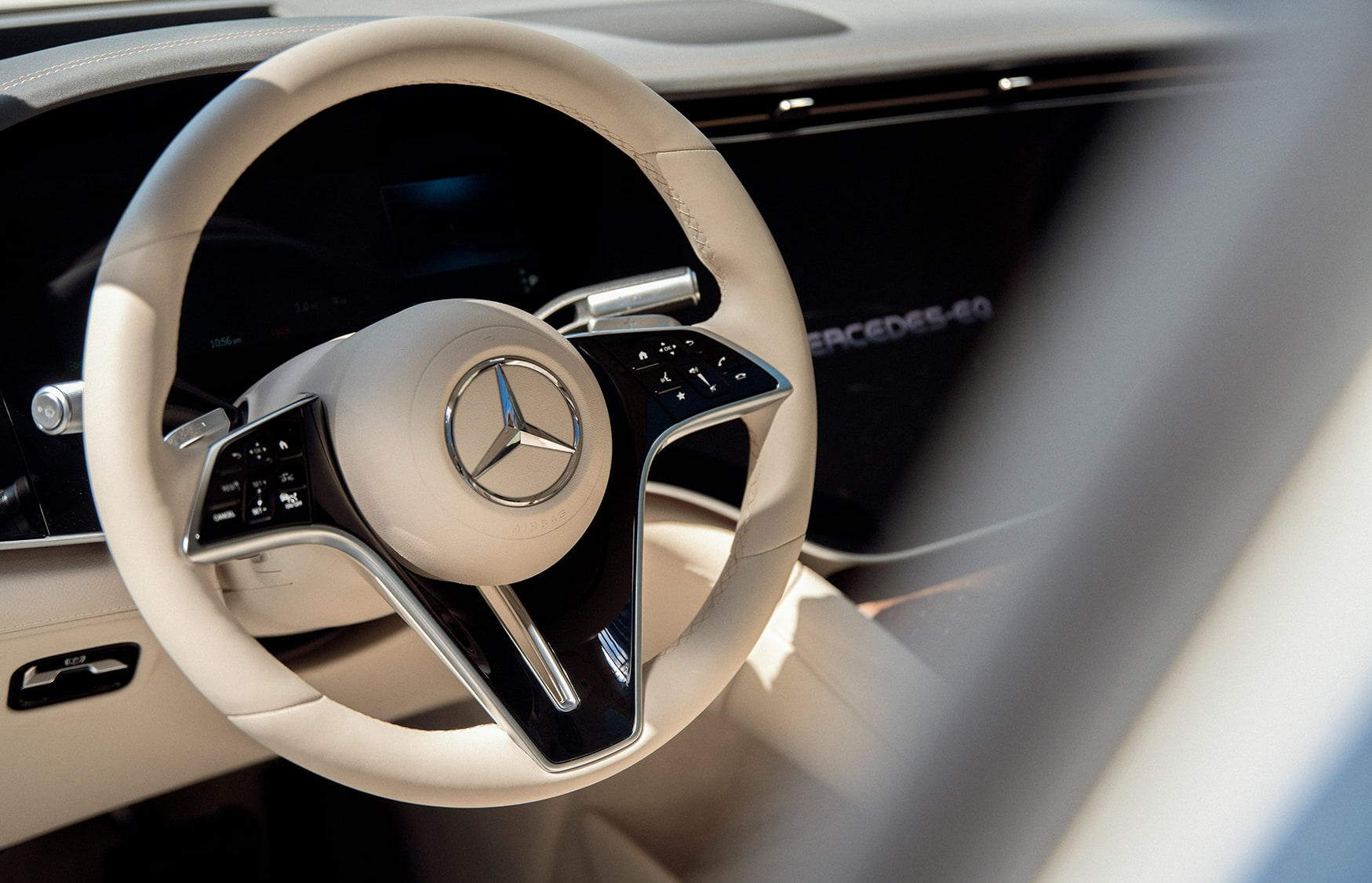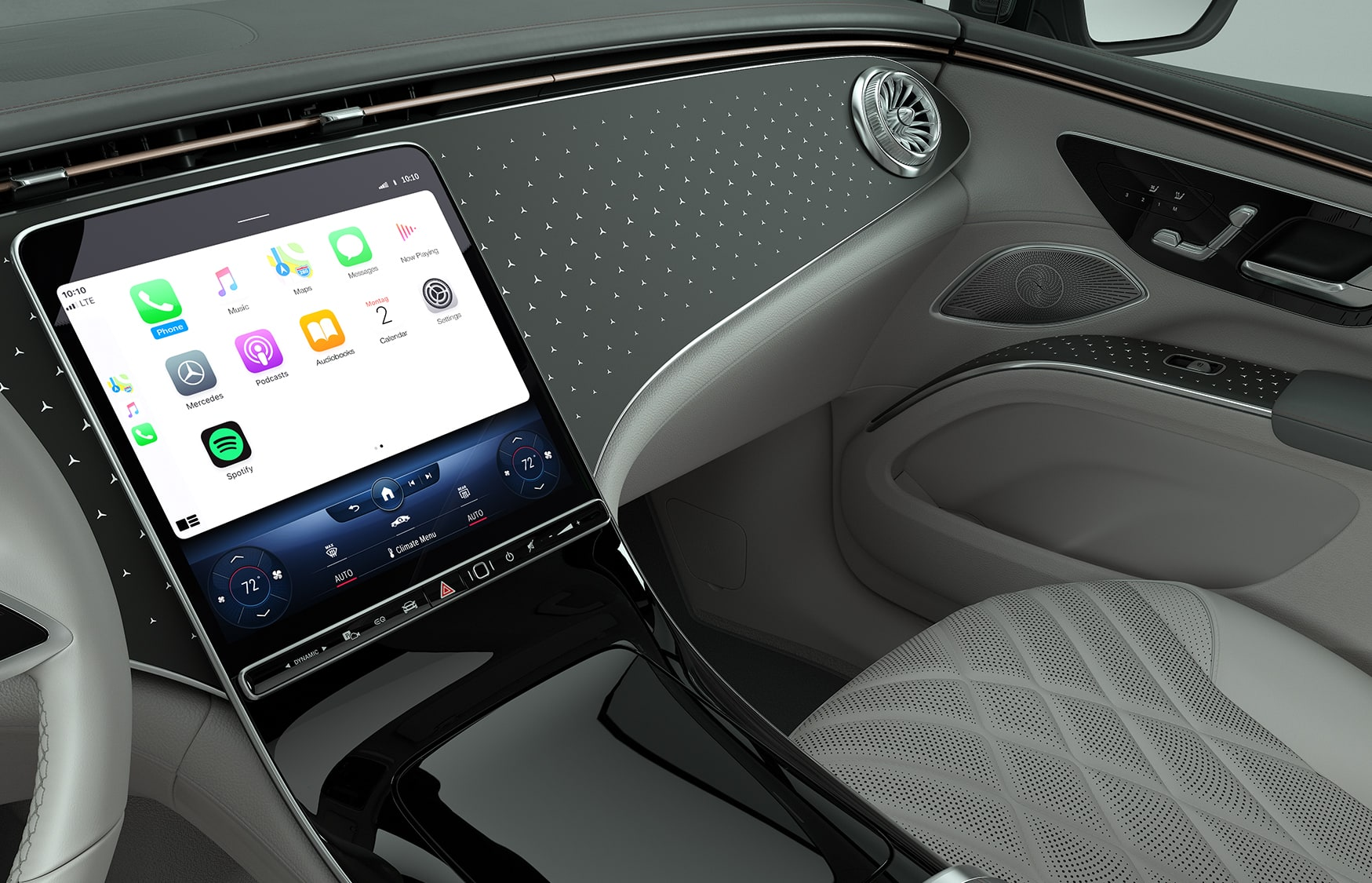 Powertrain And Performance Of The Mercedes-Benz EQS SUV
The Mercedes-Benz EQS SUV lineup for 2023 has different EPA ratings depending on the powertrain configuration. The base model EQS450+ is rated at 85 MPGe combined, while the figure drops to 78 MPGe on the 4Matic. However, all models have a top speed of 130 mph. As for performance figures, the EQS450+ has an estimated zero-to-60 time of 6.5 seconds and goes up to about $105,550 in its loaded configuration.
The EQS SUV's drivetrain grades can be further divided into three trims - Premium, Sport or Luxury. You get added torque with an additional front motor in the EQS SUV 450 4Matic which creates an all-wheel-drive drivetrain with impressive torque of about 590 pound-feet but sacrifices some range dipping down to only an estimated EPA-rated range of just up to around 285 miles.
If it's acceleration you want then Mercedes-Benz has you covered across their entire lineup including the new EQS SUV which starts at mid-$90kUSD price point that's stacked with standard luxury and tech features such as MBUX and attention assist. For example, The most powerful trim at launch is the rear-facing motor-equipped model known as the EQS580 which can blast from zero to sixty mph in only an estimated time of up-to about just under five seconds thanks so that its two motors add AWD and plenty of grunt combined with its Intelligent Energy Recovery system via paddles ECOSTART/STOP feature along with DYNAMIC SELECT mode for sportier driving dynamics.
Technology And Infotainment In The Mercedes-Benz EQS SUV
The Mercedes-Benz EQS SUV is packed with advanced technology, including a distinctive ambient lighting that stretches throughout the car to create a calming atmosphere. The Hyperscreen display, which comes as standard on the EQS SUV 580, covers nearly the entire dashboard and features artificial intelligence for personalized user experience. Three touchscreens are available for infotainment purposes and are easy to navigate with clear displays.
Connectivity and comfort are among the top features of the EQS SUV, which can seat up to seven people. In terms of connectivity, drivers can use Apple CarPlay or Android Auto to connect their smartphones seamlessly. The car also comes loaded with various apps that help to provide real-time traffic updates as well as route guidance.
Additionally, there is an impressive audio system fitted in every model of the EQS SUV model range which comprises different speakers such as 15 speakers Burmester Surround sound system with two roof-mounted speakers and two resonators or 12-speaker Harman Kardon system among others.
All in all, if you're looking for an impressive vehicle packed with cutting-edge technology that provides ultimate convenience: look no further than Mercedes-Benz EQS SUV!
Safety Features Of The Mercedes-Benz EQS SUV
The Mercedes-Benz EQS SUV is a top-of-the-line electric vehicle that offers several features to ensure your safety on the road. As with most luxury cars, it comes equipped with standard safety features such as ABS brakes, stability control, and tire-pressure monitoring. These features work in tandem to keep you safe from skids, prevent rollovers and provide real-time updates on your tire pressures.
If you're looking for an even safer driving experience, the Premium trim of the EQS SUV includes additional safety features like Front and Rear Cross-Traffic Alert and Lane Keep Assist. This means that the car will warn you when there is another vehicle in your blind spot or when potholes or other obstacles are in your way. Furthermore, should you drift out of your lane unintentionally, this feature steers the car back into its lane.
Parents often prioritize child safety while purchasing a vehicle. The Mercedes-Benz EQS considers this aspect by providing Child Safety Locks as one of its standard functions ensuring that little ones cannot accidentally open doors or windows while in transit. Moreover, Integrated Turn Signal Mirrors which are also included making it easier for other drivers on the road to notice if they have not seen your regular turn signal.
The braking systems of the EQS SUV include 4-Wheel ABS and Brake Assist which minimize stopping distance during panic stops ensuring instant response time. It must be noted that although these powerful braking systems can stop quickly under normal conditions but care must be taken as wet or slick conditions might lead to an increase in brake distance.
Overall it is clear that The Mercedes-Benz EQS SUV offers several important safety features from standard capabilities like ABS Brakes & Stability Control to Premium Trim standard additions including Cross-Traffic Alerts & Lane Keep Assist so drivers can feel confident while traveling down any type of roadway with everything being catered for especially parents seeking peace of mind about their child's wellbeing whilst seated within this luxurious SUV.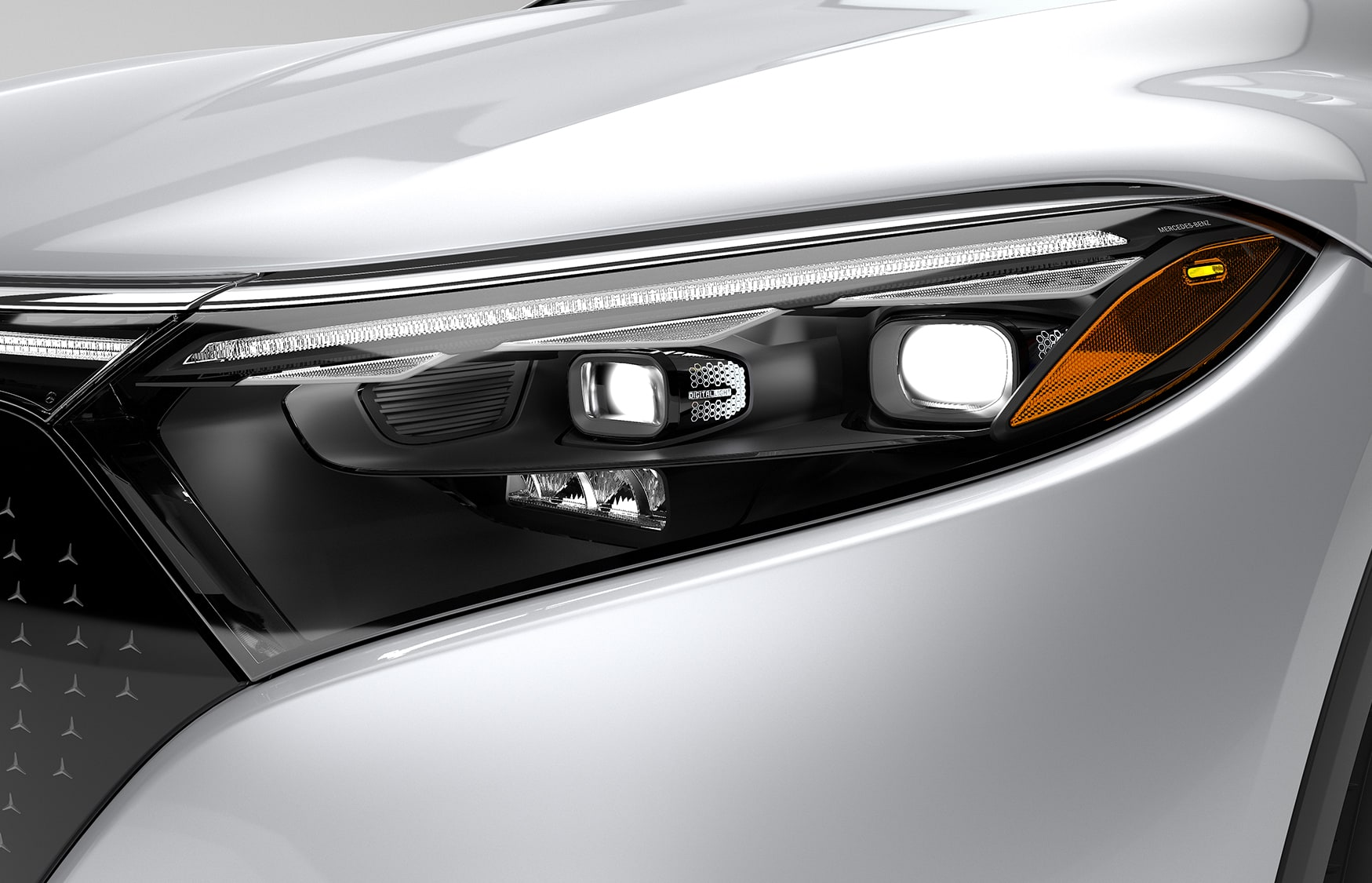 Driving Experience And Comfort Of The Mercedes-Benz EQS SUV
The Mercedes-Benz EQS SUV boasts advanced driver assistance systems and a surprisingly dynamic driving experience for a large SUV. The ride comfort is not compromised, with both rear-wheel drive and all-wheel drive configurations available.
It offers rapid top-up charging capabilities up to 200kW, but long home charge times due to a huge 108.4kWh battery. The EQS SUV comes with advanced safety features and technology, including highway assistance technology that requires only a light grip on the steering wheel.
The top model, the EQS 580 4Matic, packs a punch with 335 horsepower and 590 pound-feet of torque while remaining practically silent thanks to its electric motor. Despite its large size, the overall driving experience is as serene as the sedan model. It's perfect for daily commutes or long road trips with its smooth ride and virtually silent cabin.
Overall, the Mercedes-Benz EQS SUV offers an exceptional combination of comfort, luxury, and performance in one elegant package. With an array of advanced technologies at your fingertips combined with sensational ride quality you cannot go wrong considering this beauty for your next vehicle purchase.
Comparison With Other Luxury SUVs In The Market
The Mercedes-Benz EQS SUV is a new addition to the luxury electric vehicle market that offers an alternative high-riding SUV option to its already successful EQS luxury sedan. Mercedes claims that the EQS SUV has the lowest center of gravity among its SUVs, which ensures a more stable and comfortable ride. With a score of 8.7 out of 10 based on 12 pieces of research and data elements, this electric SUV is shaping up to be one of the most competitive options in the market.
Compared to Tesla's Model X or Rivian's R1S, the EQS SUV is known for its luxurious features and impressive power figures. The base price starts at around $105,000 for the EQS 450+, which includes a single 265 kW motor on the rear axle for a rear-wheel configuration with 355 hp and 419 lb-ft of torque. The more powerful option, EQS SUV 580 4Matic all-wheel drive, provides even greater power figures than those found in their sedan counterpart.
When compared to other models within Mercedes' lineup like the upcoming EQE SUV or even between other brands' luxury electric vehicles such as Audi's e-tron or Porsche's Taycan Cross Turismo, it becomes clear that Benz prioritizes unique design cues while still ensuring comfort and smooth handling; factors relevant in any class but especially here in luxury EV territory. Additionally, while some contend third-row seating options are cramped if you opt for them not many options outside Tesla can match that offering though overall capacitance may elsewhere be less stylishly configured meaning Benz balances practicality without losing comfort over space with stops made along way by automatic transmissions further increasing acceleration performance mainly to match Tesla's otherwise unmatched zero-emission fleet supremacy.
Price And Availability Of The Mercedes-Benz EQS SUV.
The 2023 Mercedes-Benz EQS SUV is a highly anticipated electric luxury SUV that starts at $104,400. However, higher trims with additional features can increase the price by up to tens of thousands of dollars. The actual dealer price may vary, so it's best to check with your local dealership for specific costs and terms.
The base model EQS 450+ SUV is available for $114,850 on Edmunds. This model comes with a single motor system that produces 329 horsepower and has a range of around 300 miles on a full charge. For those who prefer all-wheel drive capabilities, the EQS 450 4Matic starts at $107,400, while the more powerful EQS 580 kicks off at $125,950.
If you're looking for a top-of-the-line option with even more power and features, the range-topping EQS 580 is priced around $132k. This trim level comes equipped with dual motors and generates up to 516 horsepower. With its advanced air suspension system and augmented reality head-up display technology, this option promises an exceptional driving experience.
In summary, the Mercedes-Benz EQS SUV offers various options for different budgets and preferences. It's important to note that prices may differ based on location and customization choices when ordering from dealerships worldwide.